Cashback
Cashback by Lydia
Managing your money with Lydia makes life easier, but it's not the only way. Now it can also earn you money with our automatic cashback program. A free and easy way to save money on your purchases.
Lydia cashback on payments
Discover the Lydia cashback programme: a loyalty programme without coupons to print, promo codes or loyalty cards to present with each purchase.
Lydia cashback on payments is a totally free cashback programme, with no obligation and accessible to all Lydia users, to save money.
Activation is done in an instant, directly in the mobile application and then you just have to pay for your purchases in a selection of major brands as usual: the accumulation of all these discounts is directly on the Lydia account.
Activate discounts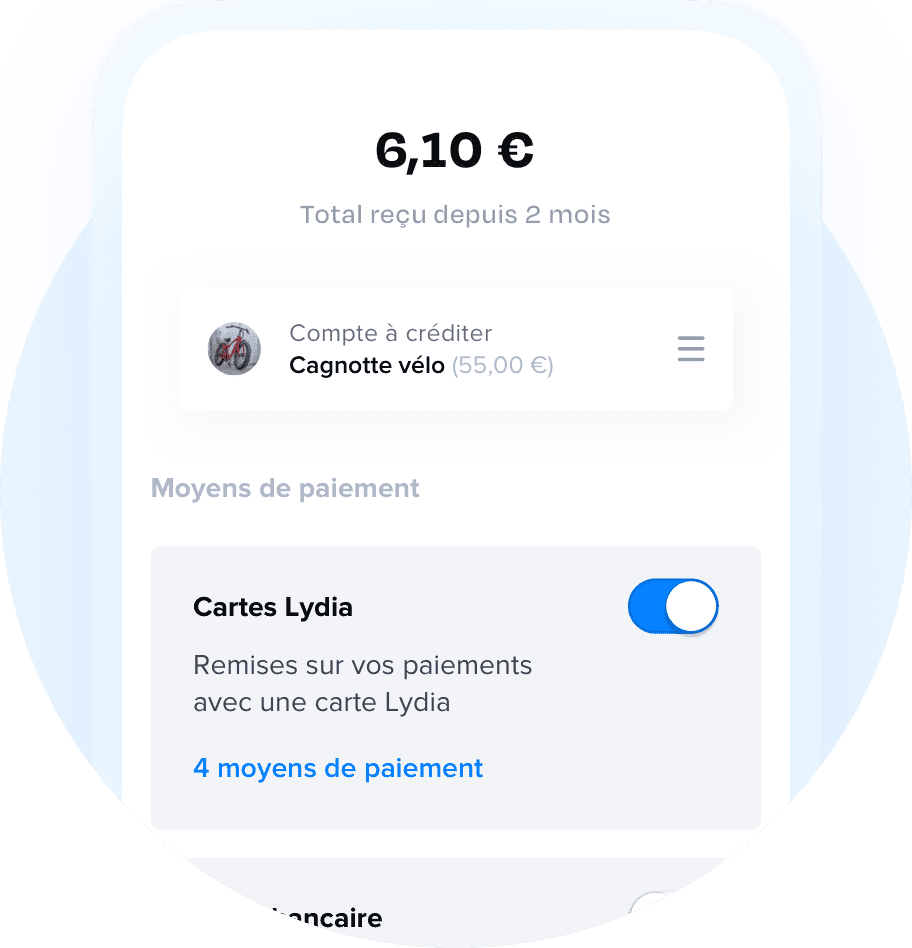 Cashback on every purchase in selected stores
Simply pay for your purchases with your Lydia card at partner merchants to receive a cashback percentage of up to 30% on your first order and 6% on average on regular orders.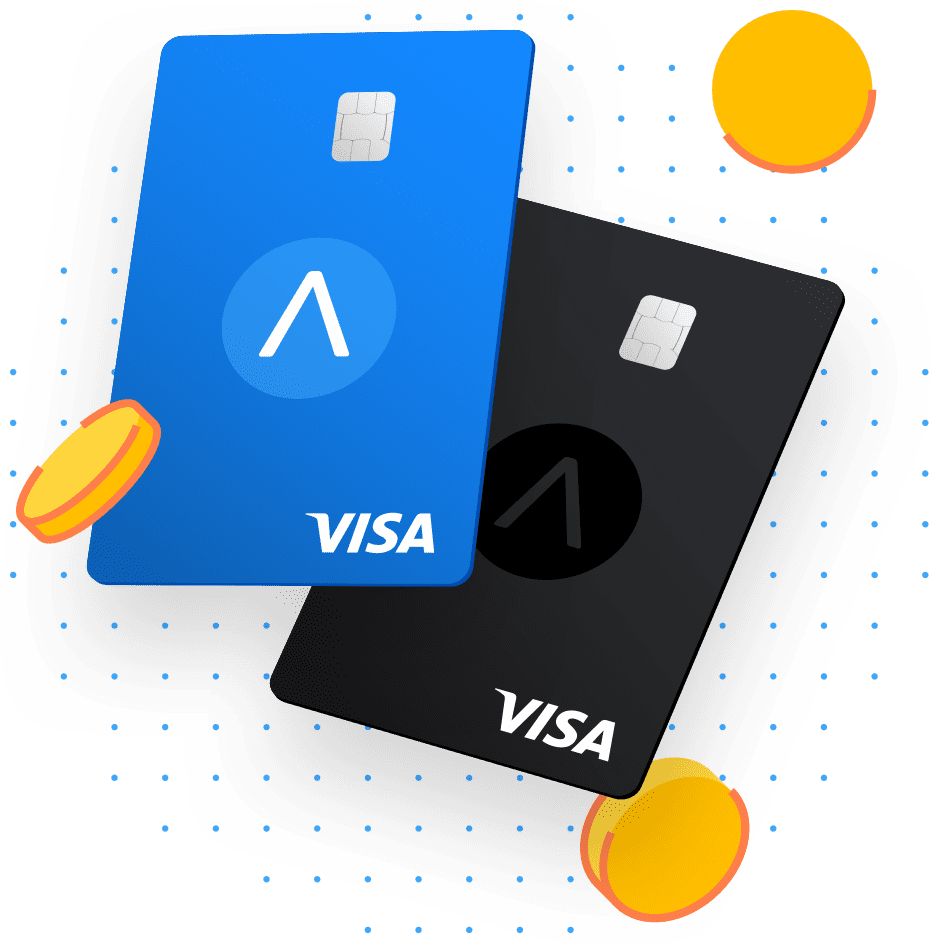 Cashback with no constraints
Cashback programmes are sometimes not easy. Sometimes they have to be paid for, they only work on purchases made online at certain e-commerce sites via their dedicated portal, you sometimes have to configure your Internet browser or VPN, they only work on a selection of products and are subject to scams…
With the Lydia cashback program, there is no tedious process to follow to take advantage of cashback: our programme works online as well as in shop, on all products, simply by paying with a card.
Cashback can be accumulated and the total is paid via a transfer on the 20th of each month, regardless of the amount, for smooth cashback.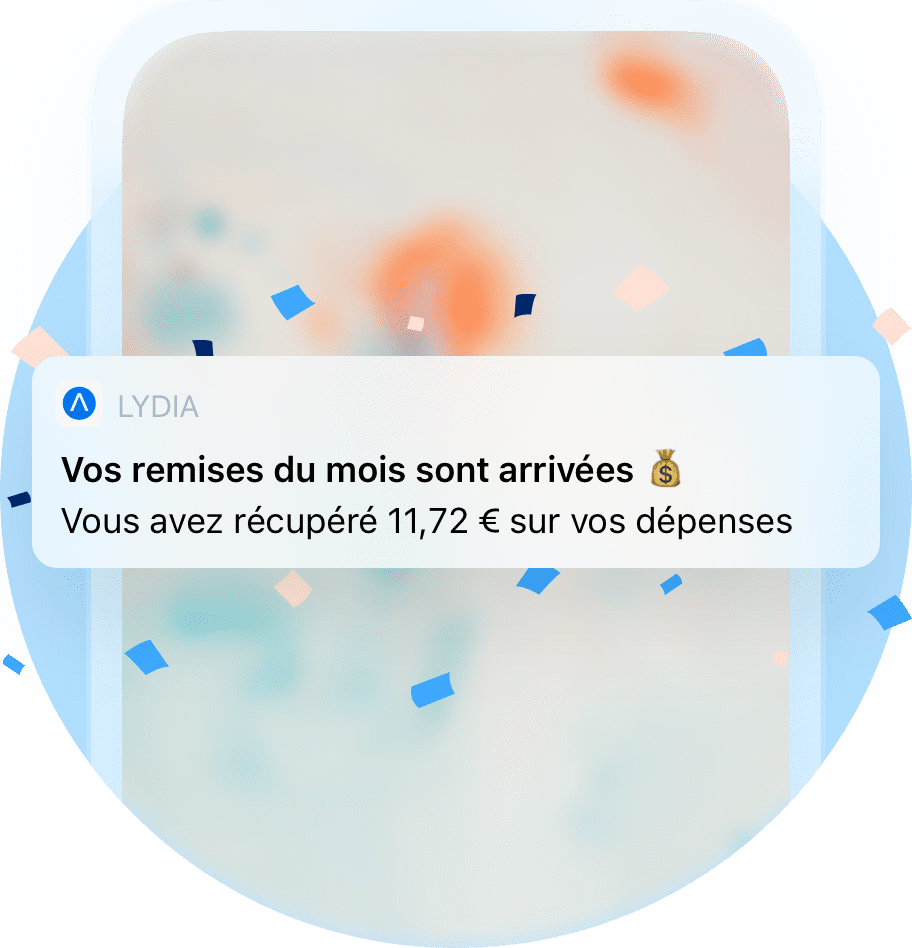 New retailers every month
Every month, new merchants join the Lydia automatic discount programme, which already includes major brands such as Franprix, Microsoft, Le Slip Français, Veepee, etc.
Clothing, services, food, high-tech products, household appliances… There is something for everyone and, at any time, you can check the latest arrivals directly on your Lydia application.
Finally, the percentage of the amount paid back changes and special offers are regularly proposed. So you can enjoy good deals all year round.
See eligible merchants in-app