Mobile money pot
Simply the best
money pot there is
Collect money from an online page for every occasion. Innovative features will improve the way you make money pots.
Always with you
Online pages creation
It all starts on your mobile. First, create your money pot in a couple taps. Then share the link with your friends.
That's it! Anyone will be able to contribute from their desktop or mobile.
See an example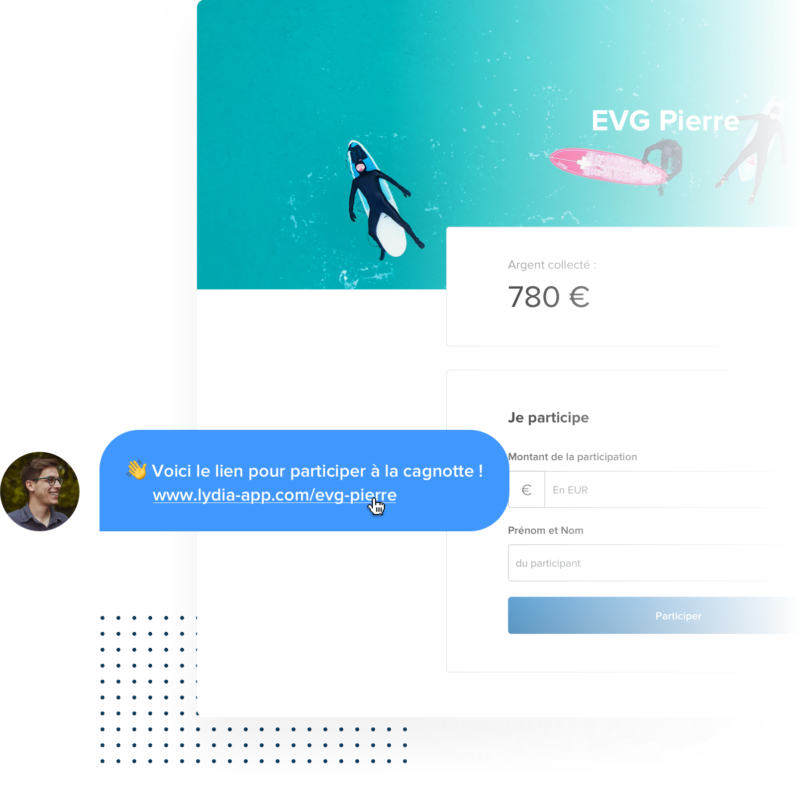 A money pot inside the Lydia app
Real-time contributions
You get push notifications every time a new participant contributes to your money pot.
You can know how much has been collected so far at a glance.
A trully collective money pot
Group organization
Several people can now buy gifts, together or apart.
A tap is the only thing you have to do to enable them to spend the money collected.
No more cost advance
Spend it the way you like
You can spend the money in store with the Lydia card or online using Internet cards.
You can also offer a gift card or simply transfer the money to a Lydia or bank account.