Shared accounts Share expenses
without any hassle

Share, track and manage all your common expenses with friends and loved ones. Your first mobile shared account is just a tap away!
The first free and mobile shared account
Split all common expenses instantly
Pay for your groceries, rent and online subscriptions with your phone and your Lydia card.
With a Lydia Blue or Lydia Black subscription, you can pay and withdraw cash anywhere in the world, commission-free!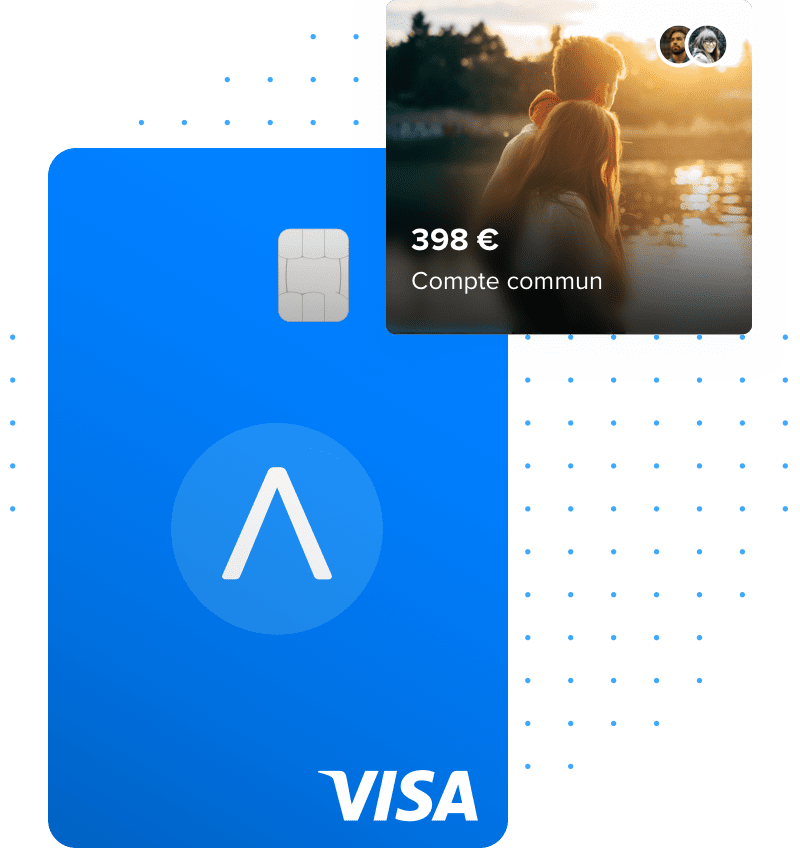 Who? What? Where? How?
Unlimited history
All of your payment information (amount, date, time, location) is stored in the app and can be checked at any time. You'll never lose track of your expenses again.
The more, the merrier
Fully customizable
Expecting a new member in your family, or a new flatmate? You're just a tap away from inviting them and granting them all the rights you want (spend or withdraw the money, check the shared account's balance, etc).
Revoking access to the account and modifying members' rights is just as easy.
Every event has a shared account
For a couple
Stop burying yourself in paperwork.
Your shared account is set in a couple seconds. You can immediately start sharing your common expenses. Even better: your account doesn't have an expiration date.
For flatmates
Forget about late night calculations: your common subscription, bill, grocery and night out expenses are already evenly split.
You can add or delete members in just a tap, or even delete the shared account (in the case of the end of a flatshare).
For trips away with friends
Shared accounts are perfect to share reservations (plane tickets, Airbnb bookings) before the trip. You can also easily pay for groceries or nights out during your holidays.
Even better: with Lydia's means of payment, you'll never pay any exchange fee, wherever you are in the world.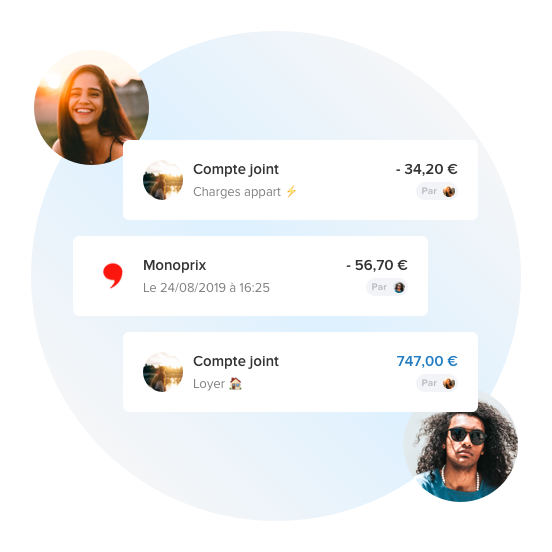 To read
Our greatest creation : shared accounts