Current account
The account that will make you forget your bank
An account with an IBAN, a card and a mobile application to use and manage your money seamlessly. No need to change your bank.
One account to do it all
A Visa card to pay and withdraw worldwide for free, contactless mobile payments via smartphone above €50 and the possibility to generate ephemeral credit card numbers for even more secure online purchases.
Lydia's card account also provides you with a French bank account number to manage all your SEPA direct debits or receive your salary.
Open a current account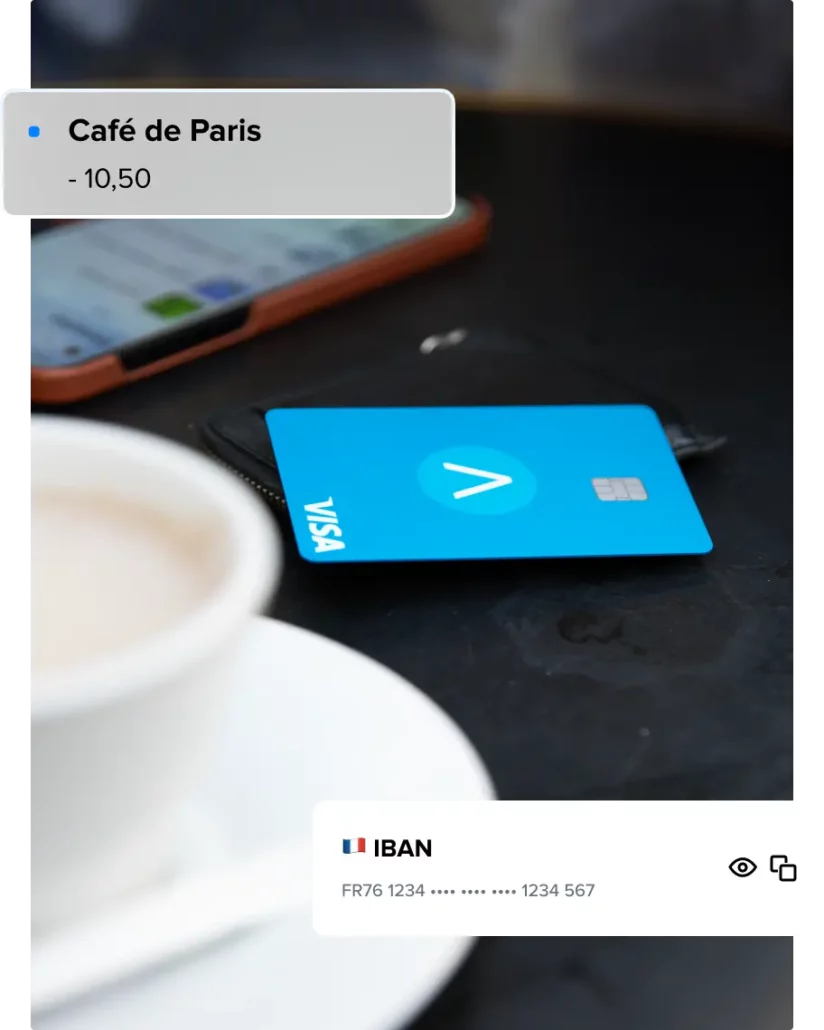 Instant transfers and balance updates
Quickly sending money to friends or colleagues has never been this easy: all you need is their phone number or email address.
As for account-to-account transfers, they are free and instantaneous.
Instant notifications are sent for each money movement on the account.
Open a current account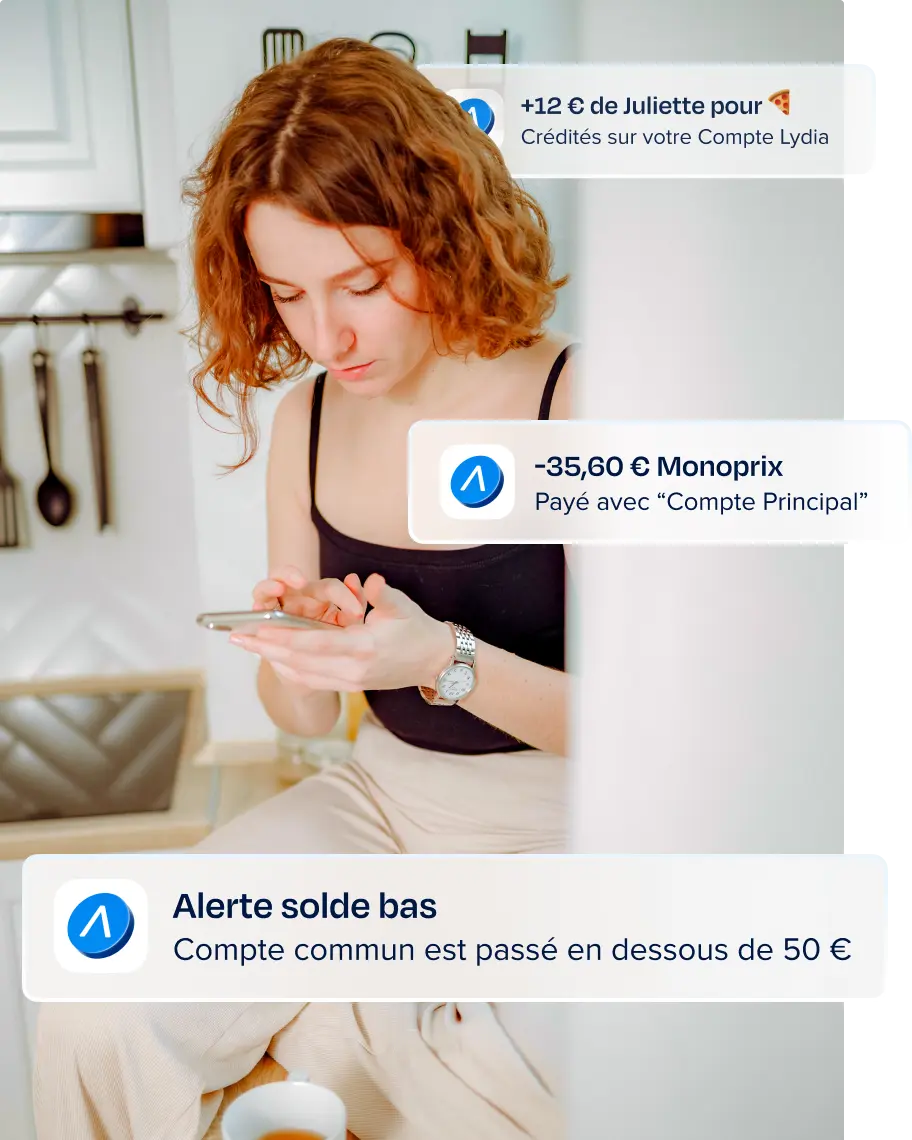 Pay abroad, no fees
The Lydia account includes an international Visa card that allows you to pay wherever you are, with peace of mind. No extra fees and no foreign exchange commissions when you pay or withdraw money abroad.
What's more, fraudulent expenses made with a Lydia card that has been blocked are paid back to the user in full. In case of theft, the card is replaced for free.
Open a current account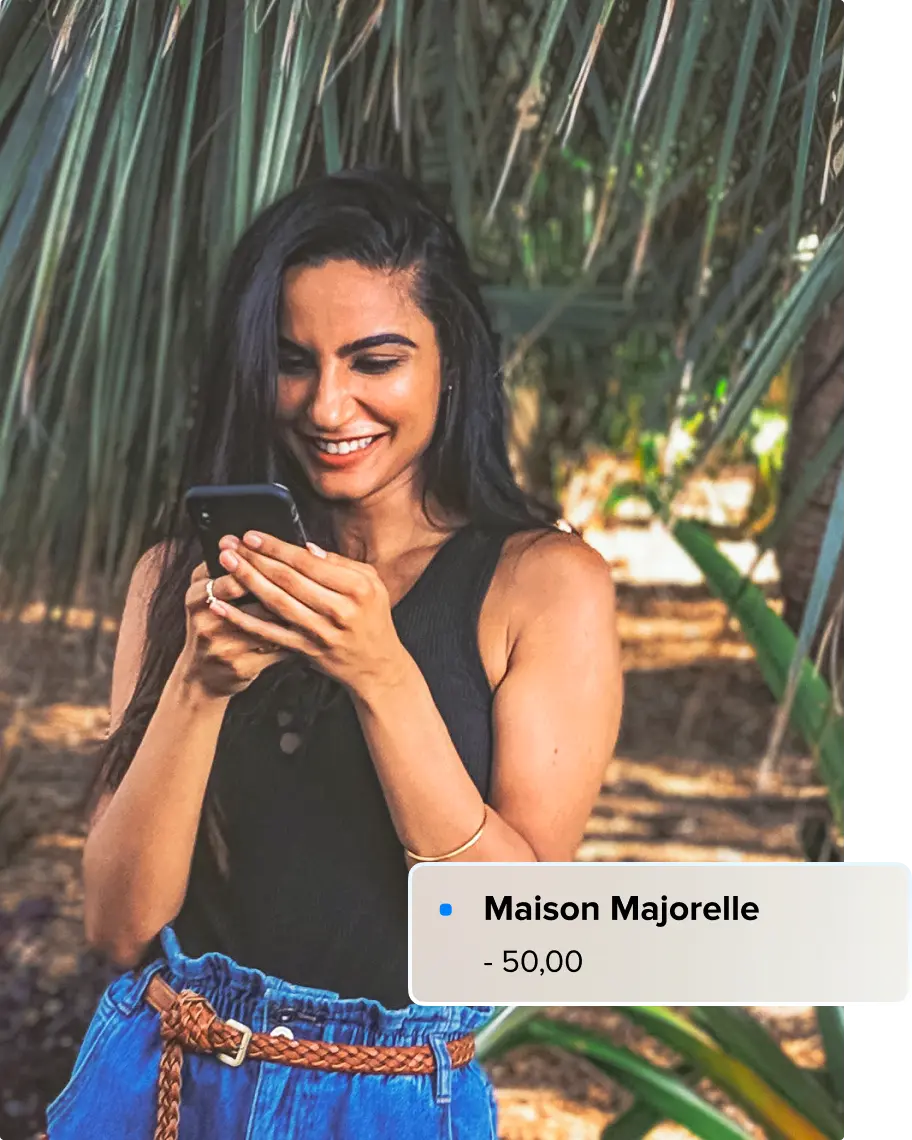 An account that connects with your bank
With Lydia, no need to change your bank: simply connect your bank account to your Lydia app.
Transfer money from Lydia to a bank account or transfer money from a bank account to your Lydia account instantly and manage it all with one single mobile app.
View the balances and transaction history of all Lydia-related accounts in real time.
Open a current account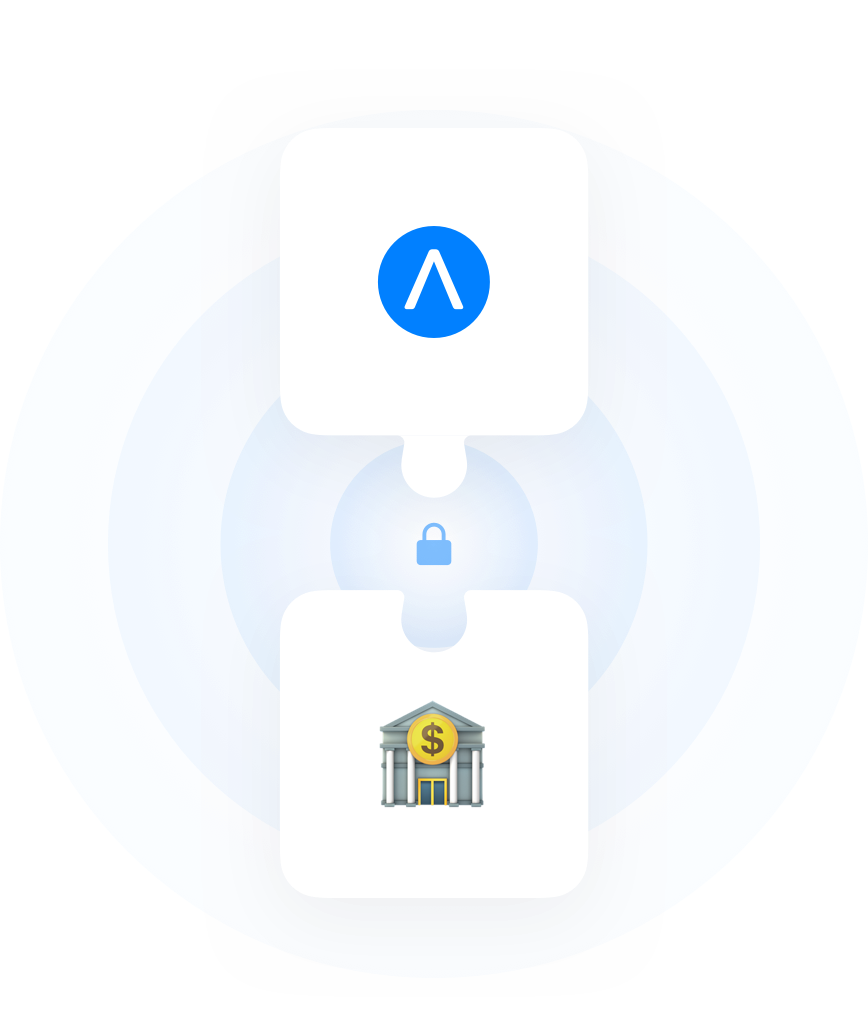 An account that can earn you money
By unlocking Lydia+ features or opting for Lydia Green+ or Lydia Black+, enjoy a unique loyalty programme.
With Lydia scratch cards, you have a chance to get up to €100 back on your purchase with each payment.
And the Lydia's cashback program allows you to enjoy cashback on all online or in-store purchases you make in an array of partner stores. What's more, you receive your earnings right away.
Open a current account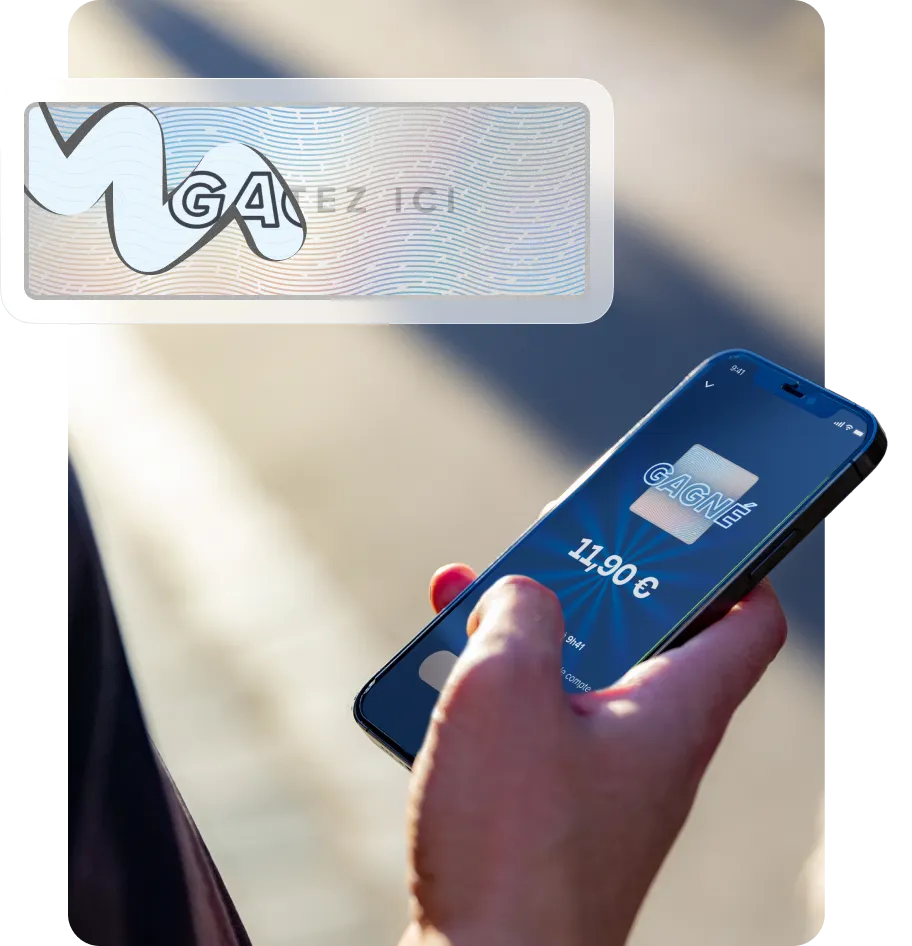 Rock-solid account security
Lydia is a French app, designed and controlled in Paris according to the highest standards of banking and IT security. A biometric authentication system offers a very high level of security to quickly validate your transactions instantaneously.
Confidentiality of personal data associated with your current account and transactions is ensured in accordance with the European GDPR regulation.
As required by regulation, funds are fully guaranteed with BNP Paribas up to €100,000 per client provided by the Fonds de Garantie des Dépôts et de Résolution fund.
Open a current account