Virtual payment card
The 100% secure online payment card
One-off Internet purchases or subscriptions paid for online: with Lydia single-use virtual cards, you can pay in complete security, without revealing your main card information.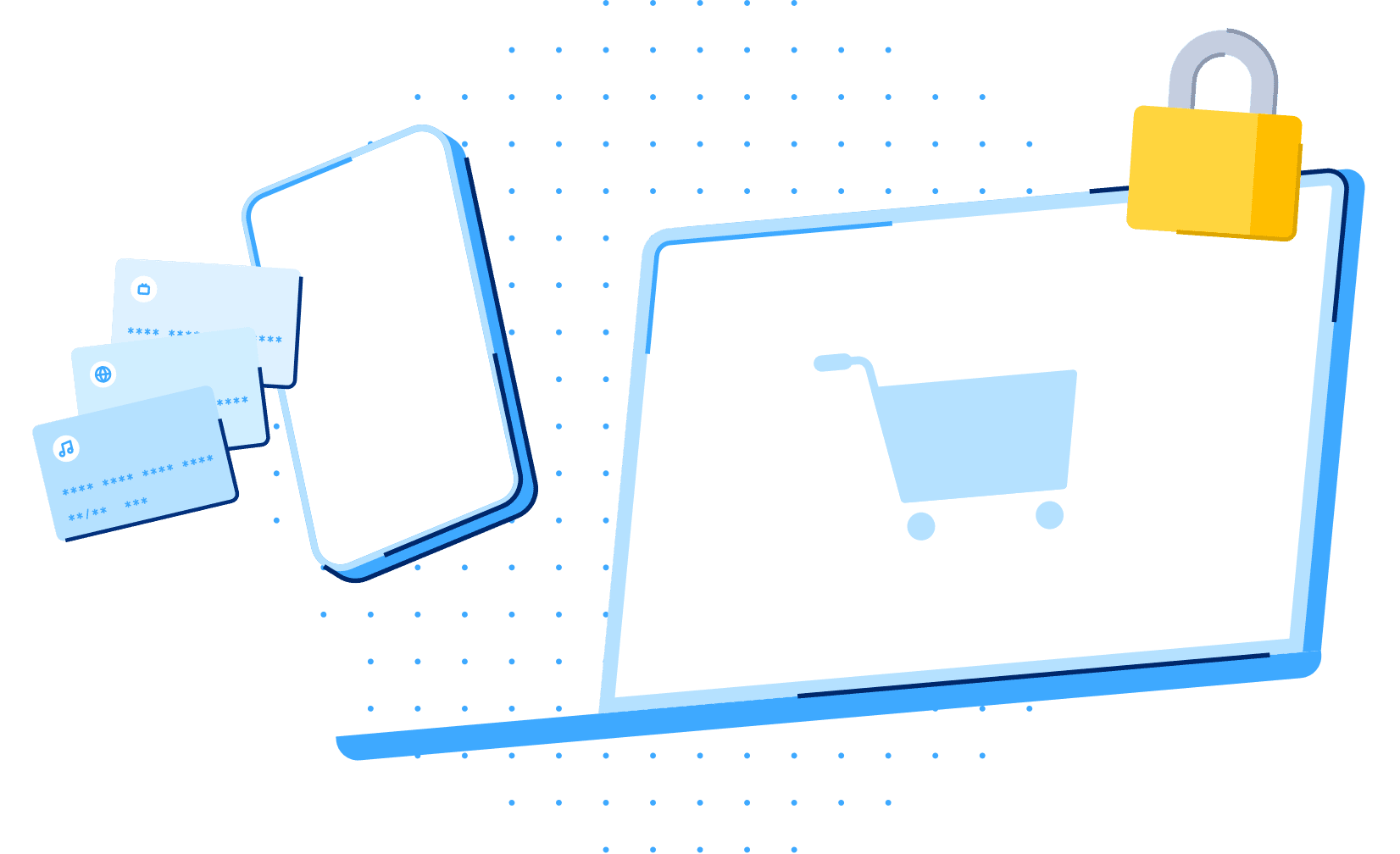 Virtual cards for all your online transactions
Lydia's Internet cards are dematerialised, ephemeral cards, with immediate debit and different numbers from your main card. This is the virtual bank card according to Lydia.
Despite ever more stringent security measures, card fraud has never been so common. With Lydia Internet cards, you benefit from a payment solution that allows you to pay at online merchants in complete security, without revealing your bank details on the web.
Whether you are making one-off purchases from e-commerce sites or paying for online subscriptions, this is the best protection against fraudulent use of your Lydia card: paying with your card online has never been so easy and secure!
Fraudsters manage to hack your Lydia virtual card number? No problem: it is automatically destroyed after payment (or whenever you want) and they cannot use it to debit your account.
Learn more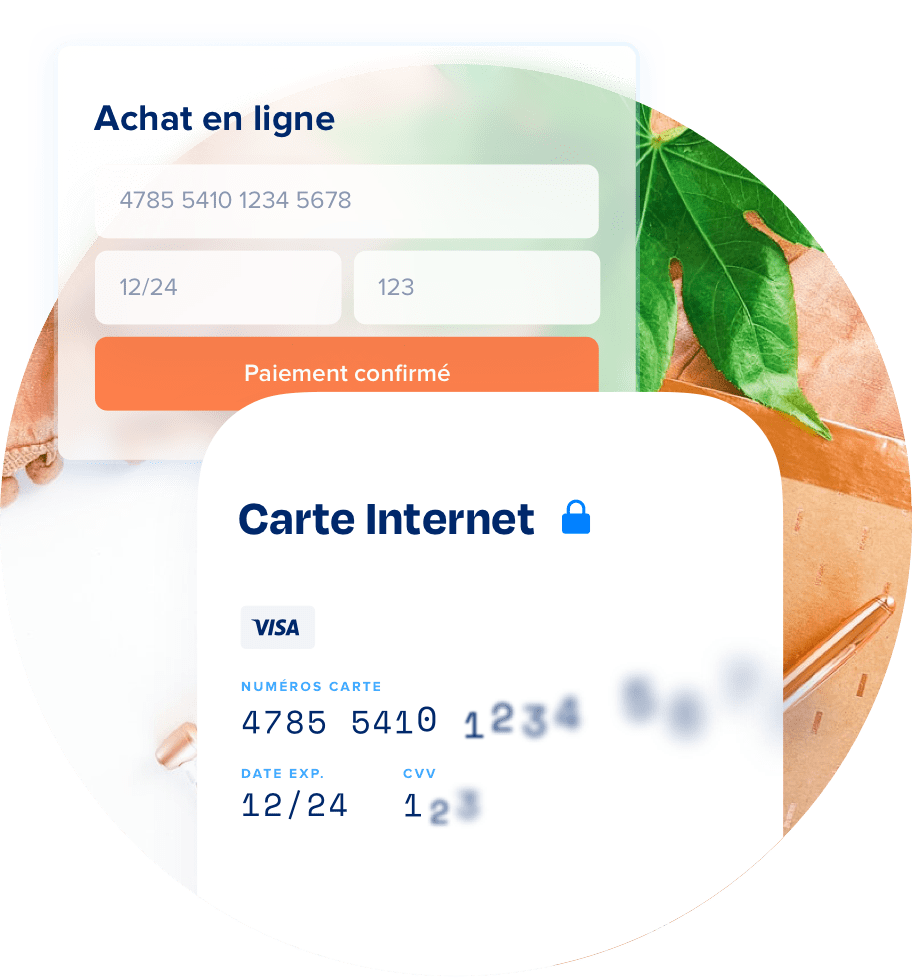 Virtual cards created in 2 minutes
Internet cards are instantly created directly from the easy-to-use Lydia mobile application.
In two clicks, the card is automatically generated on your screen and ready to use, with its own number, validity date and 3-digit visual cryptogram.
All you have to do is copy and paste the Internet card numbers into the online merchant's payment form.
For one or more payments? The choice is yours: for a single use on merchant sites, it automatically destroys itself after the transaction. In the other case, you can delete it whenever you want.
Create an Internet card

Fully configurable internet maps
With Lydia, you can create as many sub-accounts as you want: with Internet cards, you can choose which sub-account each card can debit and track the details of the transactions.
You can also rename your virtual cards when you do your accounts, and even block and unblock the card instantly. In short: the Internet card is a real Lydia Visa card, but for paying on the Internet with complete peace of mind.
As with all your Lydia card payments and transfers, you can personalise each transaction with the photo of your choice and change the wording.
Learn more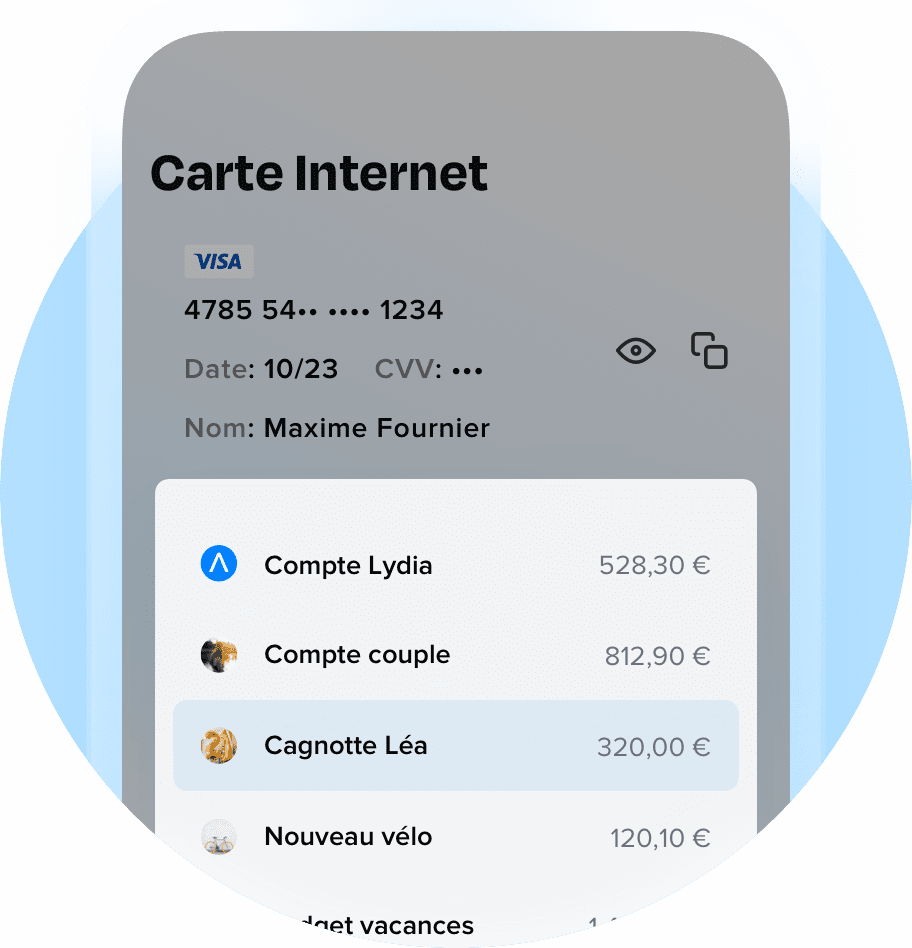 Free Internet cards, a better control of your budget
A well secured account is all about careful tracking of payments made, clear organisation and money movements that leave no room for doubt.
By creating a virtual debit card for each online merchant you shop with, transactions are clearly identified and spending is better managed.
You can control your budget more easily and pay for your Internet purchases with peace of mind with these free virtual cards.
Create an Internet card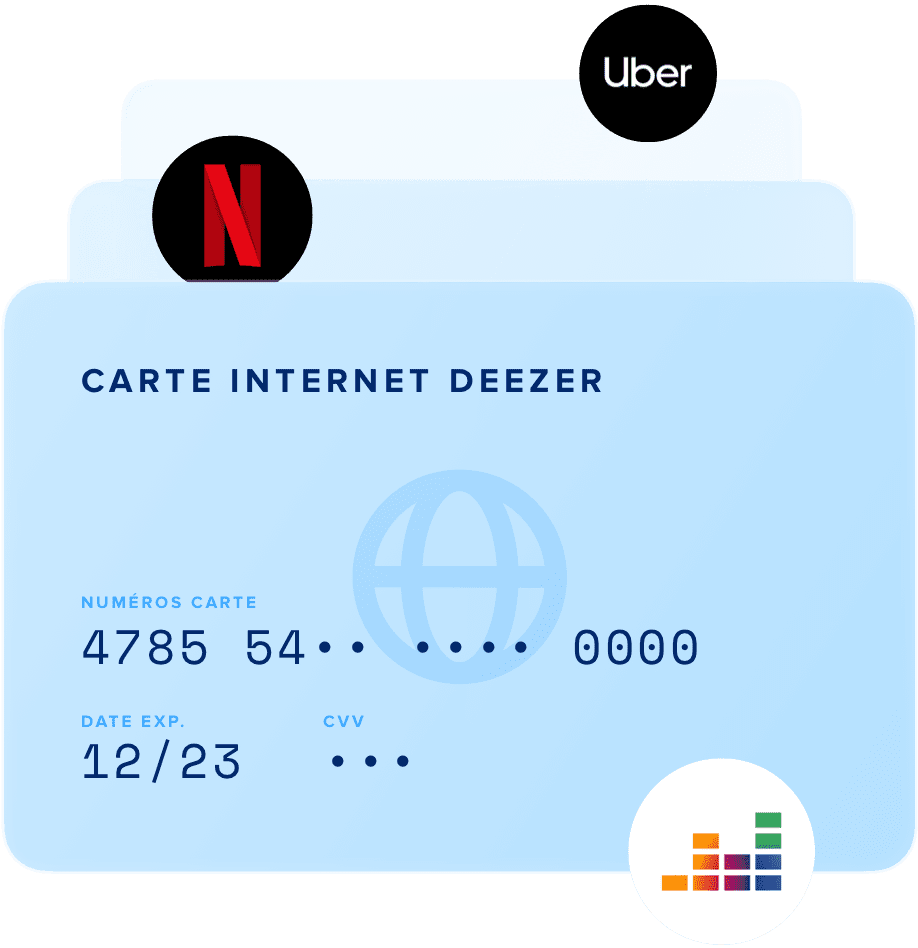 It's even better with Lydia Black or Lydia Blue
Lydia: 3 Internet cards including 1 active card per month
Lydia Blue: 20 Internet cards including 5 active cards per month
Lydia Black: 20 Internet cards including 10 active cards per month