Express loans
Express loans for a helping hand, to spread out or optimize
Lydia gives you access to loans ranging from €100 to €3000, right from your app and without any paperwork. You can receive the money right away with an instant deposit, and you can use it however you like.
A customized loan in a matter of minutes
With Lydia, enjoy a loan ranging from €100 to €3,000 paid into your Lydia account or your bank account.
Everything is done in-app: no paperwork. And the answer can be immediate.
Simulate a loan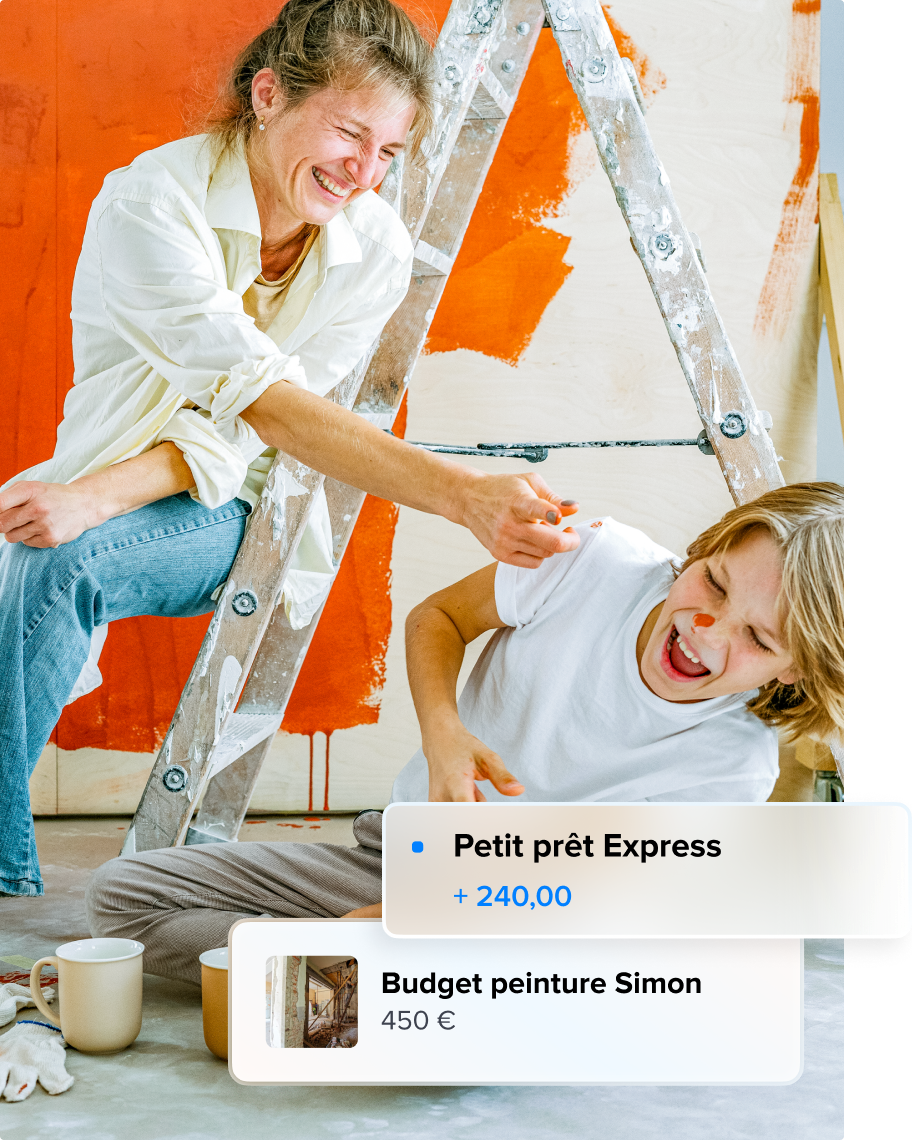 An alternative to bank loans and overdrafts
Loan amount, loan term, monthly payment amount, interest rate… No nasty surprise or hidden fee.
All information relating to your loan application are clearly displayed in the loan calculator before the contract is signed.
After the loan request is validated , there are no unexpected expenses.
Simulate a loan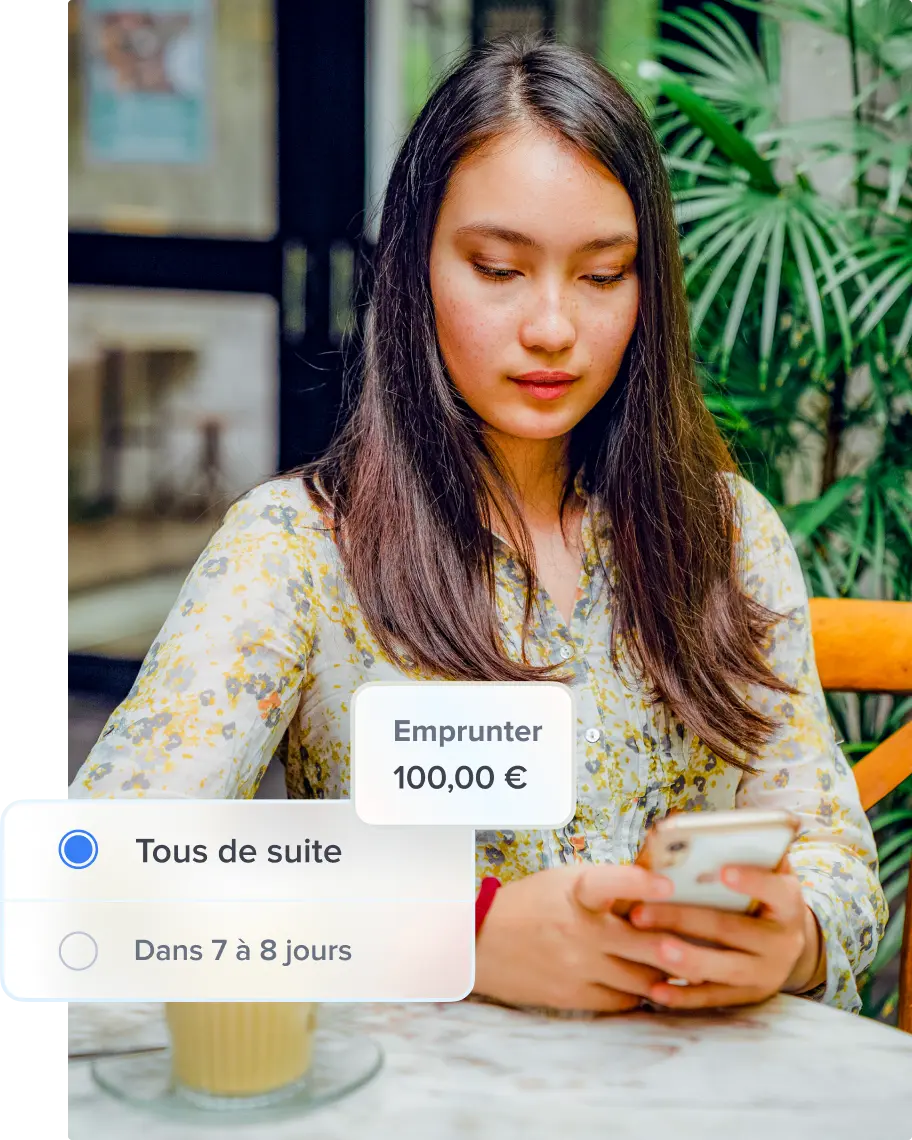 Buy now and pay later
Whatever you need, you can order what you want now and only start paying in a month.
Shoes, a new smartphone, a bike… Finance anything you want with Lydia loans.
You don't have to tell us what you want to buy: what you do with your money is none of our business.
Simulate a loan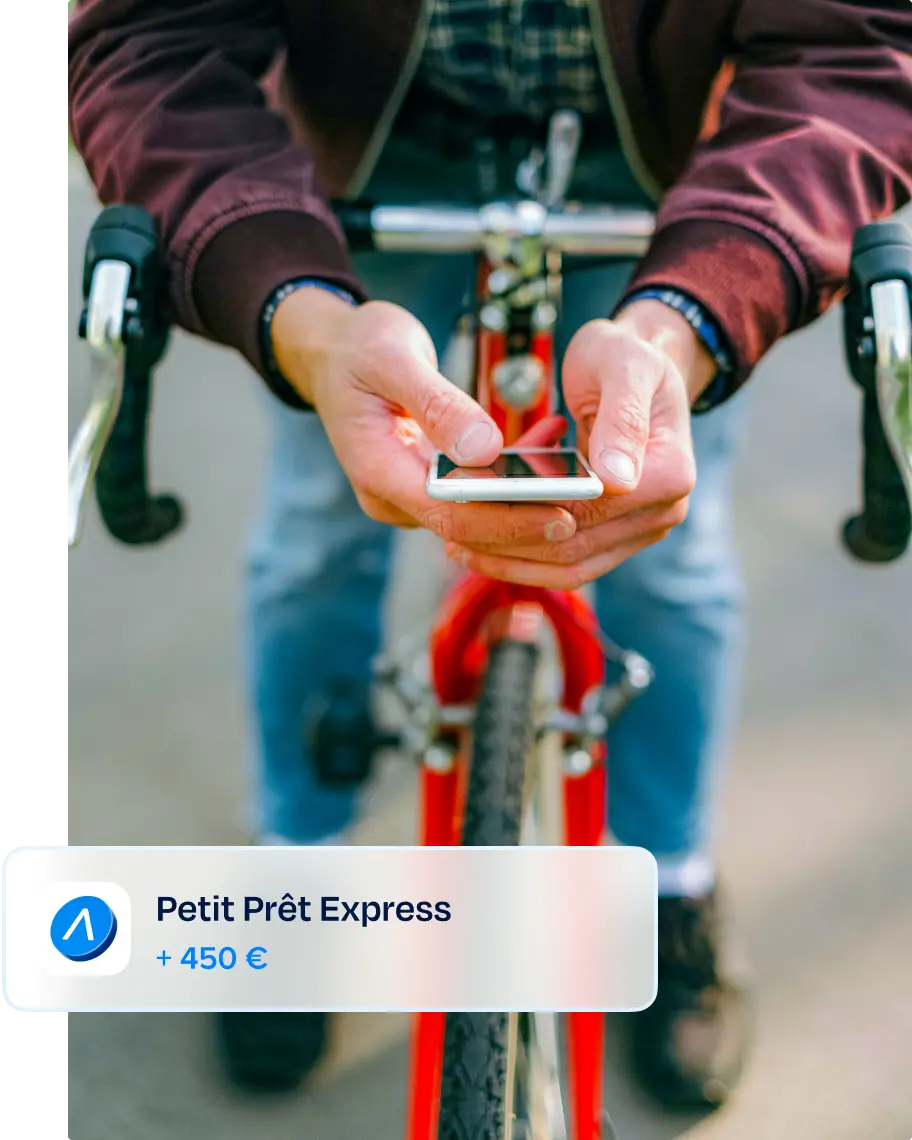 Spread out a large expense
With Lydia's loan solutions, you can repay a loan amounting more than €1,500 over 6 months and even up to 36 months.
Spreading out an expense can be easily done by selecting said transaction (that was made by card or transfer) in the transactions history.
The amount is then credited to your account within 7 days.
Simulate a loan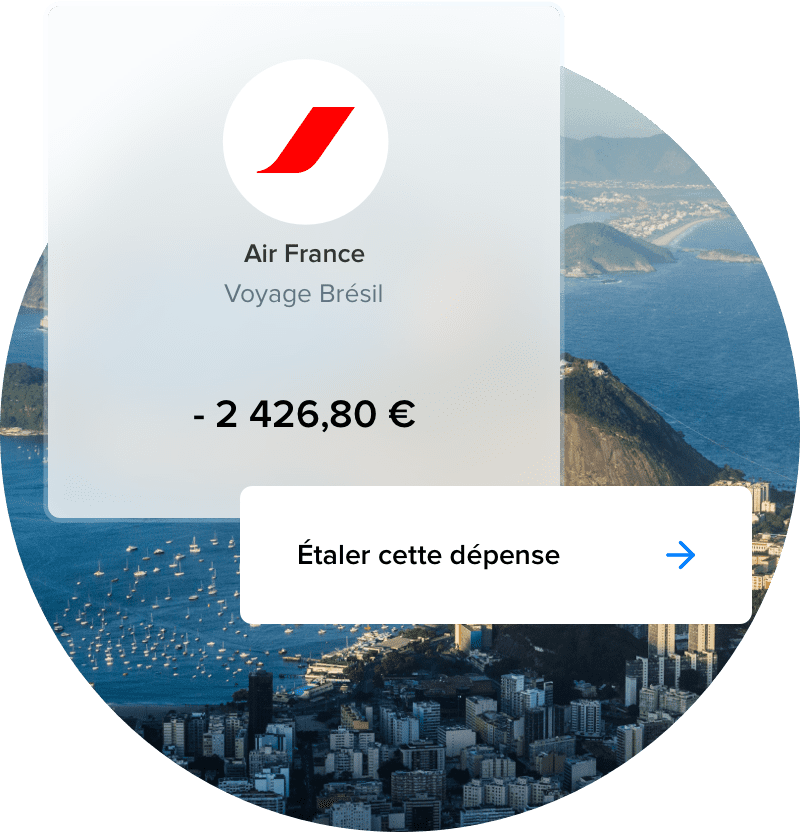 Lydia manages the experience, they lend the money
To offer you this service, Lydia has combined its expertise in simplifying user experience with offers from a French credit specialist:

FLOA Bank, for payment facilities
Financial partner of the Casino brand and CDiscount, FLOA Bank is a credit institution (ORIAS 07028160)
FLOA Bank is a public limited company registered with the Bordeaux Trade and Companies Register (RCS) 434 130 423, with a €42,773,400 capital, whose head office is located at Bâtiment G7, 71 Rue Lucien Faure, 33300 Bordeaux. FLOA Bank is a credit institution subject to the Autorité de Contrôle Prudentiel et de Résolution (bank code: 14628) and registered as an insurance or reinsurance broker and insurance agent with ORIAS under the number 07028160
Terms and conditions