Lydia cards
Cards as defined by Lydia
The ideal complement to the app: the Lydia Visa card accompanies you in all your everyday purchases. Online or in-store, in France and abroad, enjoy your Lydia accounts easily and securely.
Break down barriers
A Visa Debit card without borders
It's a real payment card for spending money from your Lydia accounts around the world. It's accepted at all Visa merchants and ATMs, regardless of the country's currency.
It's compatible with Apple Pay, Google Pay and Samsung Pay for secure contactless payment with your phone.
Order my card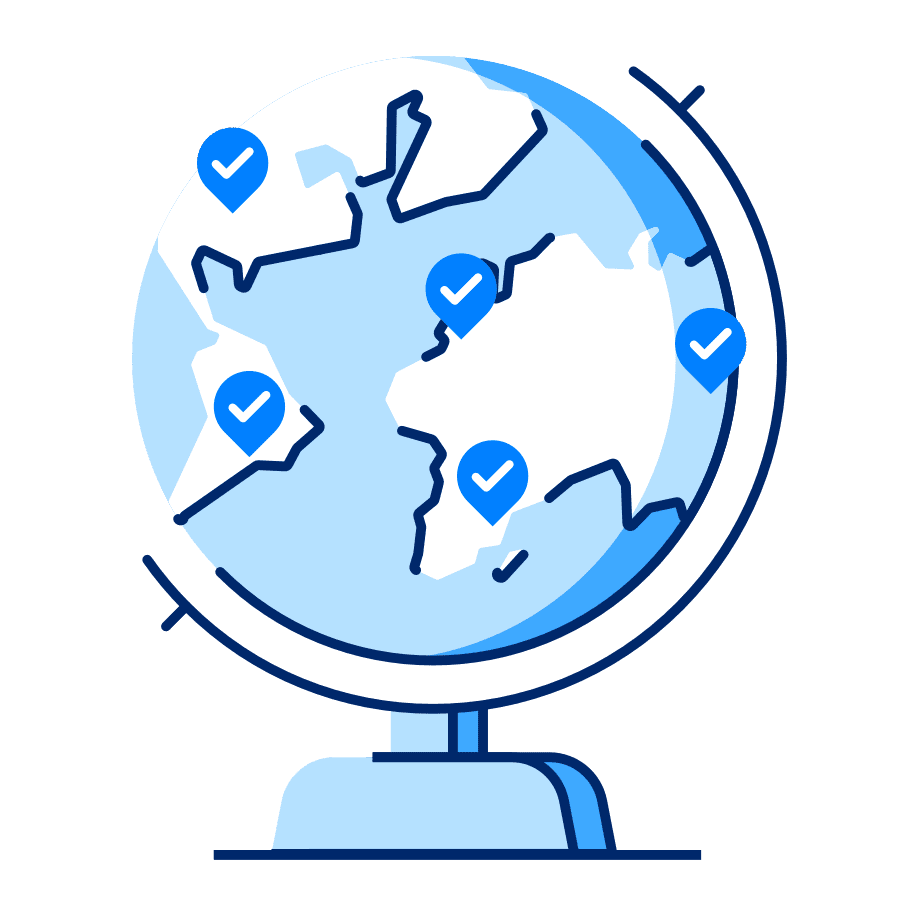 You have all cards in hand
One card for all your Lydia accounts
You can spend money with a single card from all accounts in your Lydia app.
Personal account, joint account, secondary account… You choose which account to debit when paying with your Lydia card. And if you make a mistake, you can go back and change the payment source to always pay with the correct account. Who's the boss?
Learn more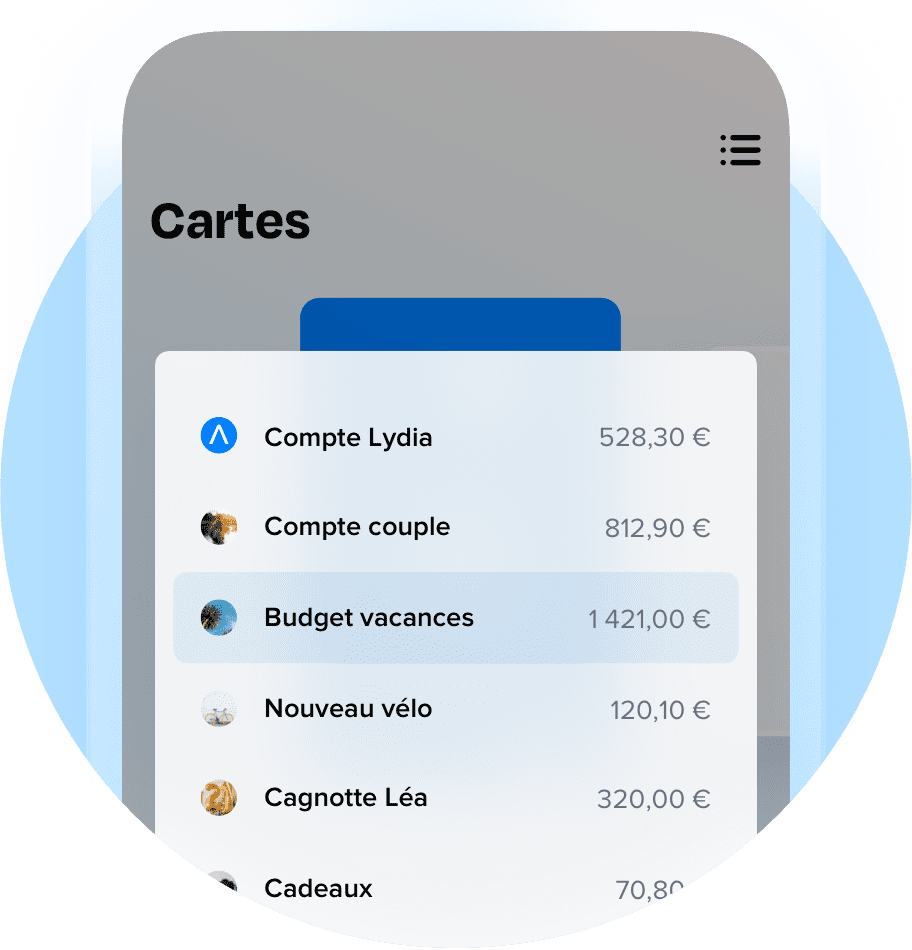 Zero fees, zero surprises
No commission on payments and withdrawals in foreign currencies
Just a thought to facilitate your daily expenses but also when you travel.
With the Lydia Blue or Lydia Black subscription, you pay no commission when you use your Lydia card abroad. Shopping in Akihabara or withdrawing cash in the depths of the Argentinian pampa, you can pull out your Lydia card with peace of mind!
Learn more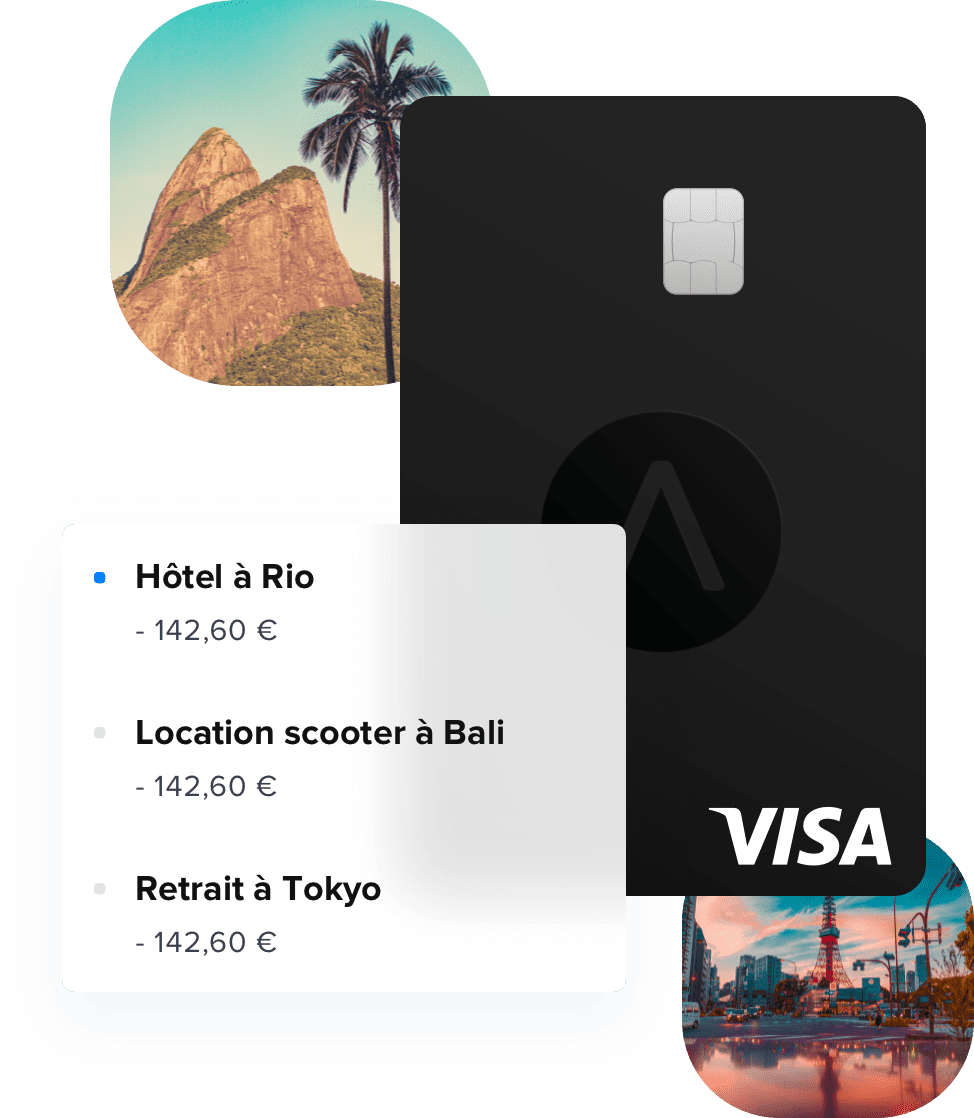 The Caribbean, not the pirates
A physical card for the real world, another one for the Internet
A pair of wireless headphones have caught your eye, but the website that sells them, which is entirely in Javanese, doesn't seem trustworthy. Not a problem!
The Lydia card is a physical card for paying in-store and withdrawing from an ATM, but also single-use virtual cards to pay securely on the Internet, without exposing your main card.
Create an Internet card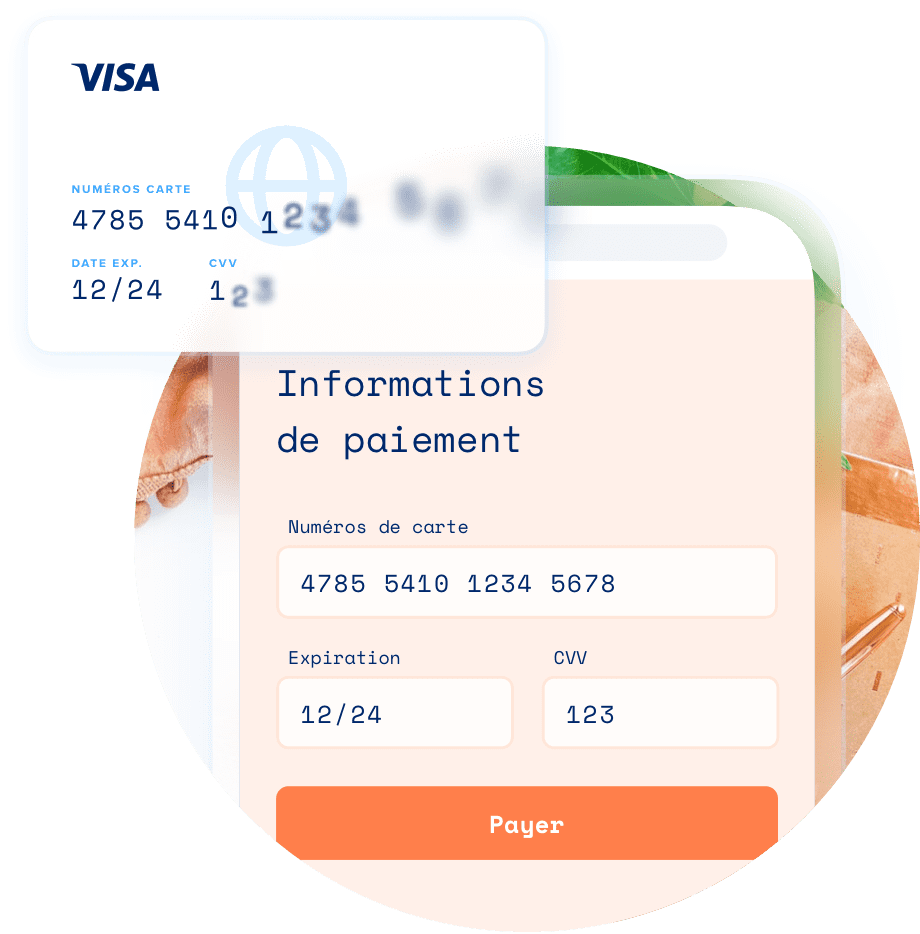 Buy now and pay later
Card payment facilities
A pair of limited edition sneakers or the latest smartphone? You no longer have to wait for your salary to succumb to your desires.
With the Lydia card, buy now and start paying in a month.
Small Express Loan or deferred payment: a little flexibility is always appreciated!
Test my eligibility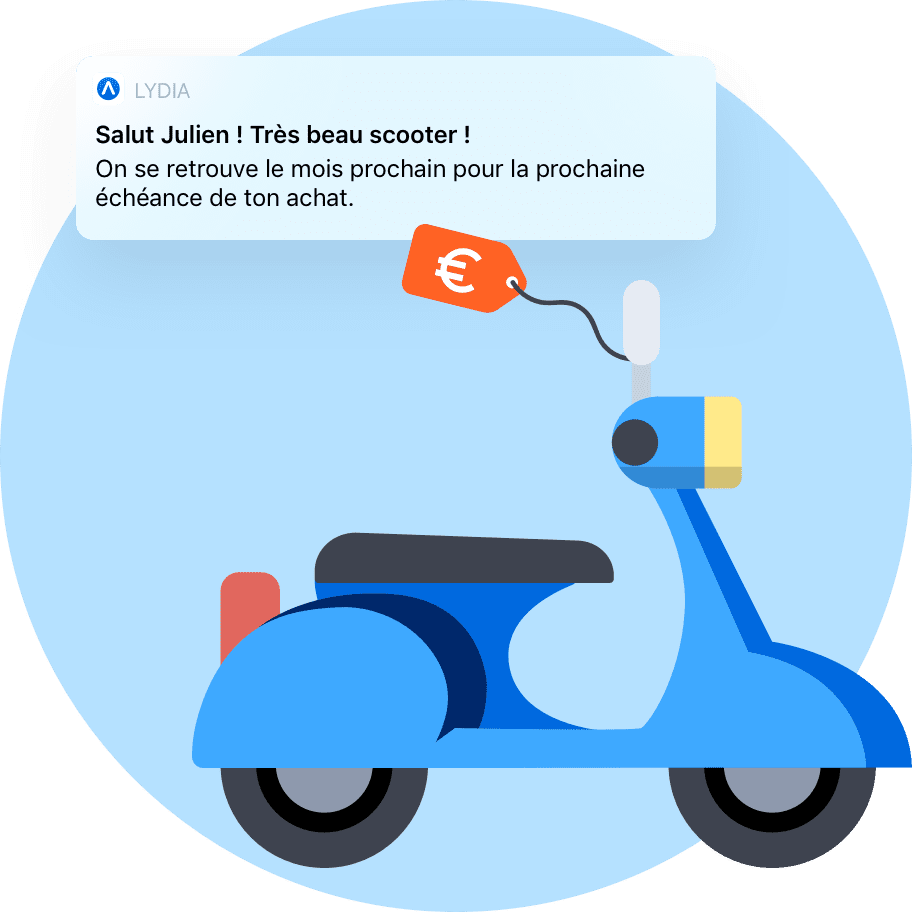 A card like no other
A chance to have your purchase refunded with each use
With Lydia Roulette, you have a 1 in 1000 chance of being refunded for your purchase every time you pay with it.
Your motto printed on it
Whether you're carpe diem or fastlife, stand out from the crowd with a picture perfect card.
A notification for each payment
Nothing escapes you with the possibility of being alerted instantly every time you make a purchase.
Immediately accessible
No need to wait for the postman to find your mailbox to use it: activate a virtual card in a couple of minutes and go and pay for your baguette right away!