Lydia+
More than your standard current account
Unlock new features with Lydia+ to enjoy a unique current account: even more convenient, efficient, and innovative.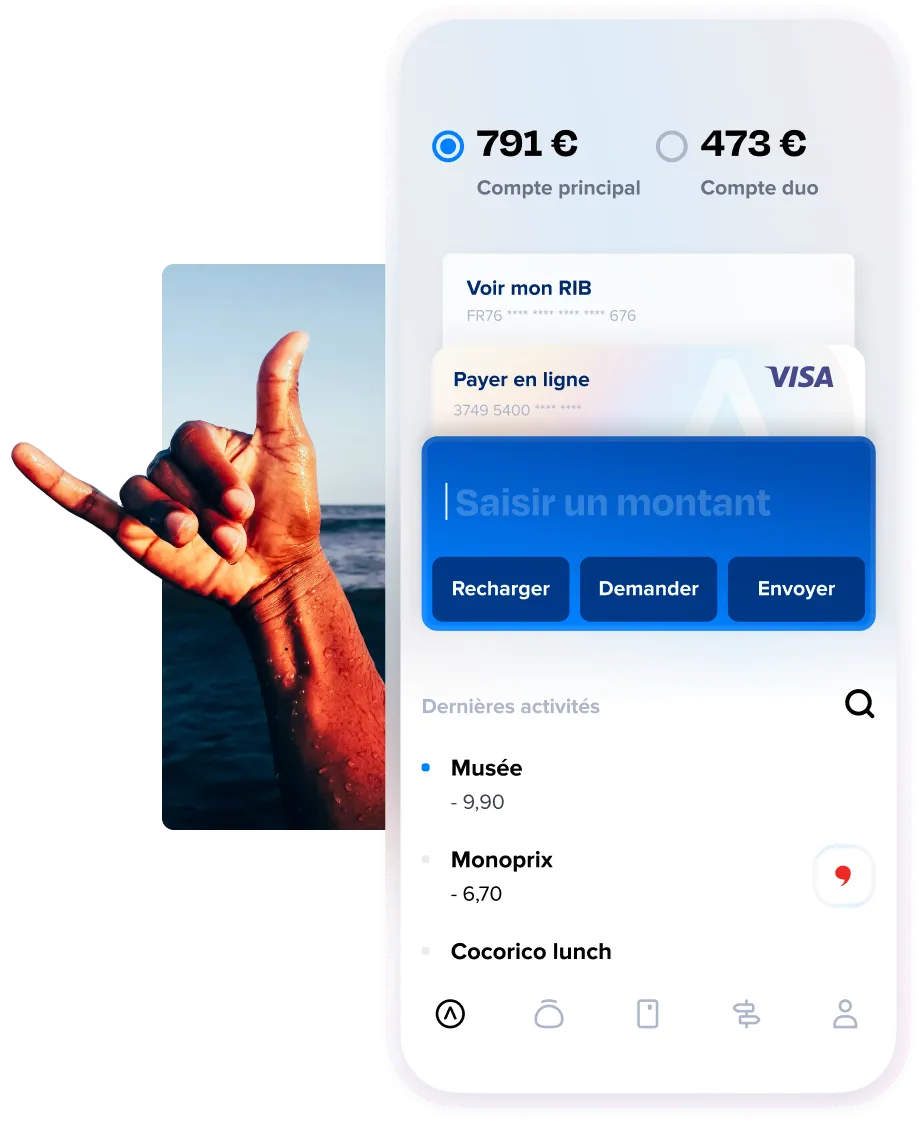 Complementary financial services
Access numerous financial services thanks to Lydia+, all in a single app.
Invest in the best companies and the latest cryptocurrencies from €1, apply for express loans (no hidden fees!) and get an answer right away, open shared accounts under 2 minutes that you can cancel anytime…
In a nutshell, enjoy the best of both worlds: the essential services of large banks combined with Lydia's innovation and simplicity.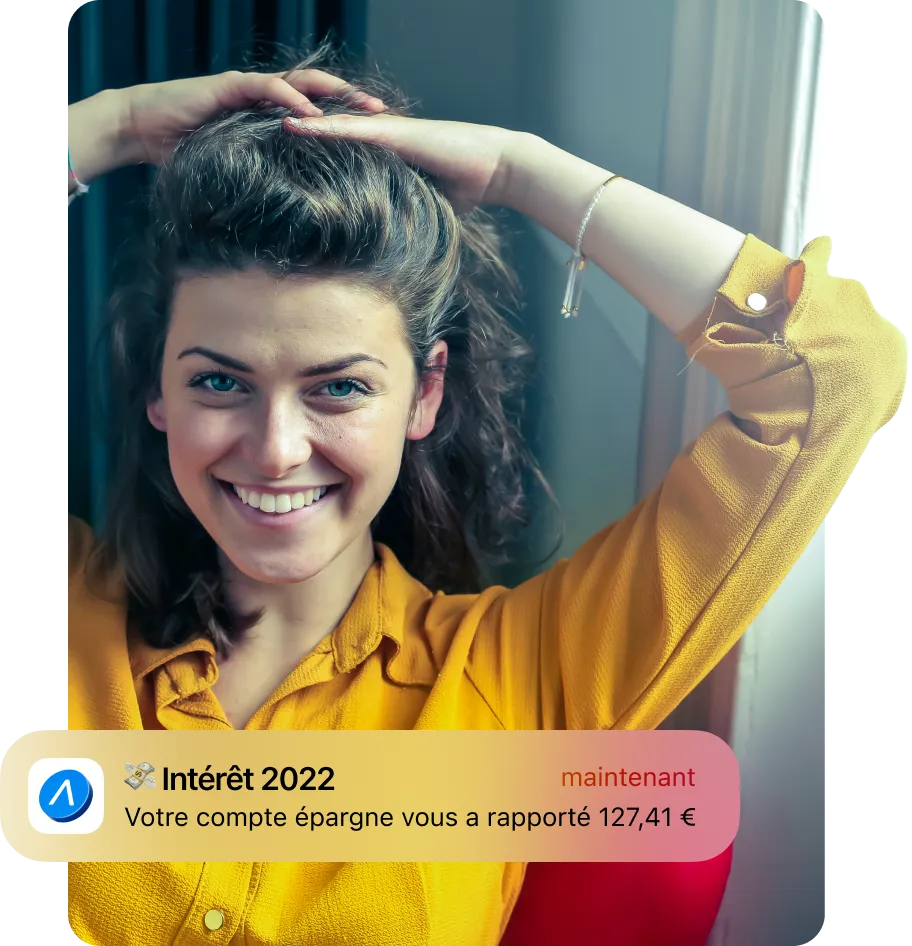 Effort-free budget managing
Tools that combine the best of budget management apps so you can save money easily and daily.
Clear and intuitive graphs you can check anytime and without even opening the app, "envelope" accounts to set your budgets (groceries, rent, bills, after-work drinks)…
All of which are compatible with duo accounts, which are perfect to optimize your couple's expenses.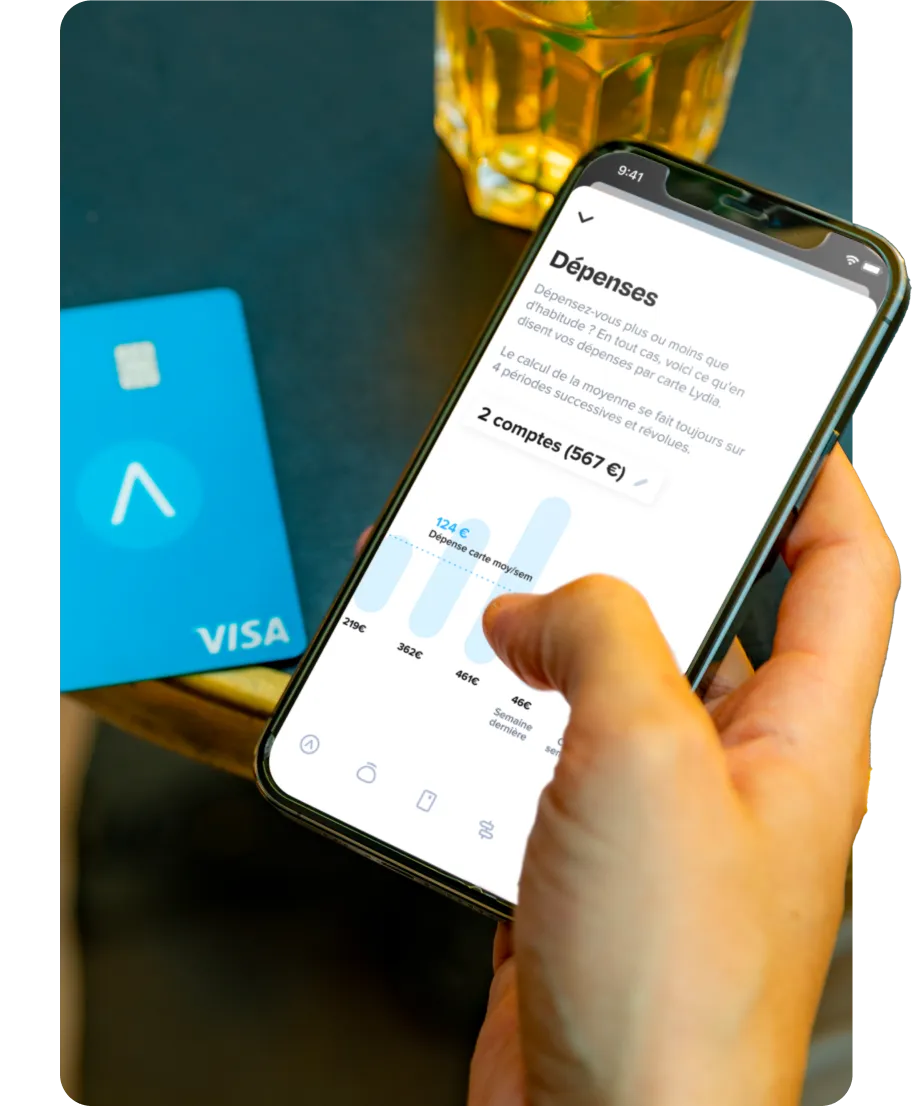 Making purchases just became fun
At Lydia, we believe money management should be simple. And that it can also be fun. With the Lydia+ option, you now enjoy a unique loyalty program.
Each payment you make will reward you with a scratch card: if it's a winning one we will refund your purchase up to €100.
What's more, get a fraction of your money back while making purchases with certain retailers thanks to the cashback program.