Lydia Blue
All of Lydia,
without constraints
Visa Debit and Internet cards, Lydia current, joint and savings accounts, commission-free money pots, etc. Lydia Blue gives you access to all the app's features, with no constraints.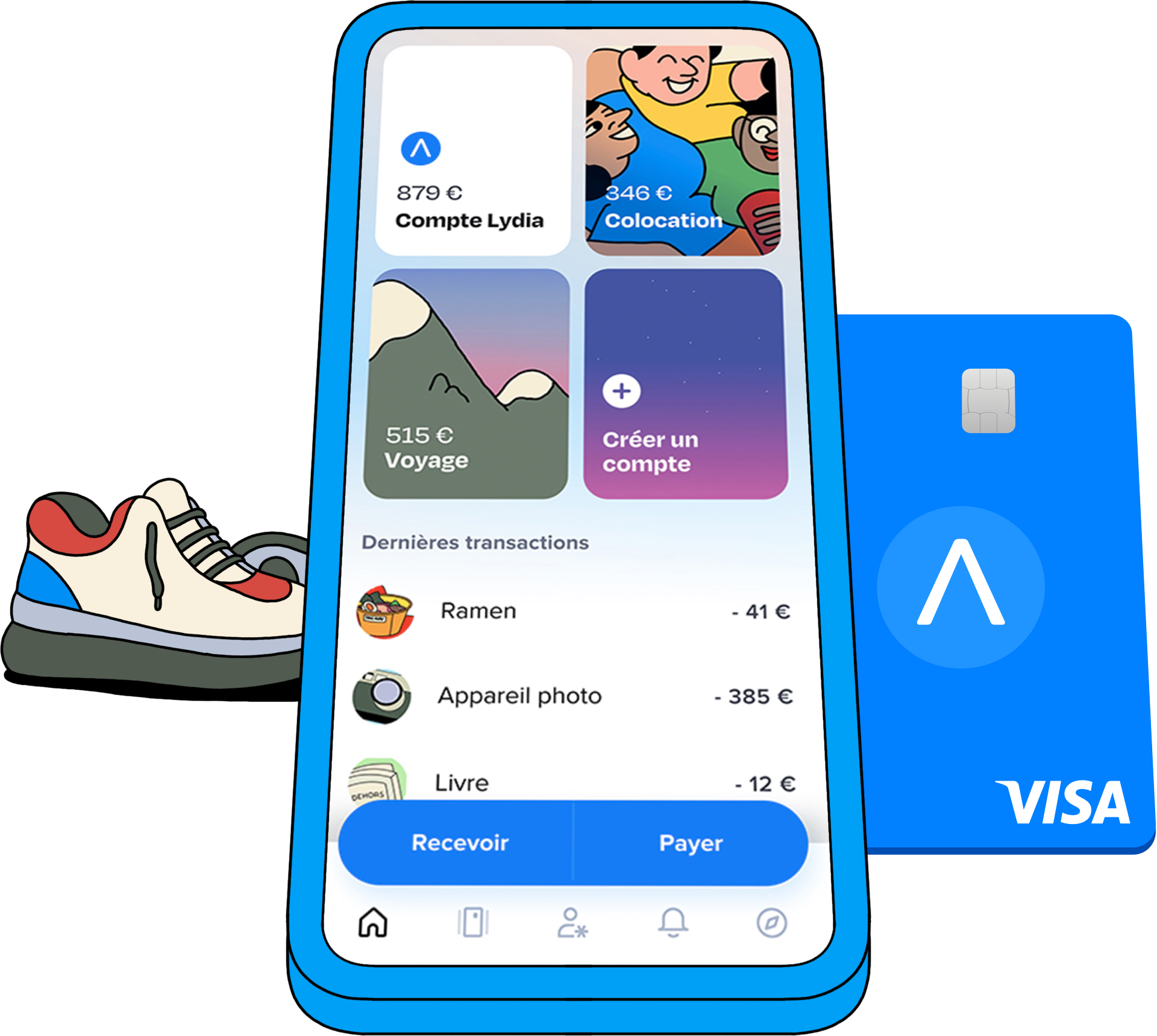 The current account
made for your
daily purchases
As many Lydia as you want
No fees up to 5,000€ per month and per payment
Use the Lydia Visa Debit card to its fullest, at an ATM and with Apple Pay or Google Pay
Make use of our secure Internet cards
Et aussi
Lydia scratch ticket
Every payment, the Lydia scratch ticket is a chance to sees your payment refunded, without limit of amount.
Lydia accounts,
for several people
As many accounts as imaginable
A personal account of course! A couple account perhaps? A roommate account or an account for the children? And a travel account, a savings account and a secret account too.
All your money, in beautiful personalised boxes.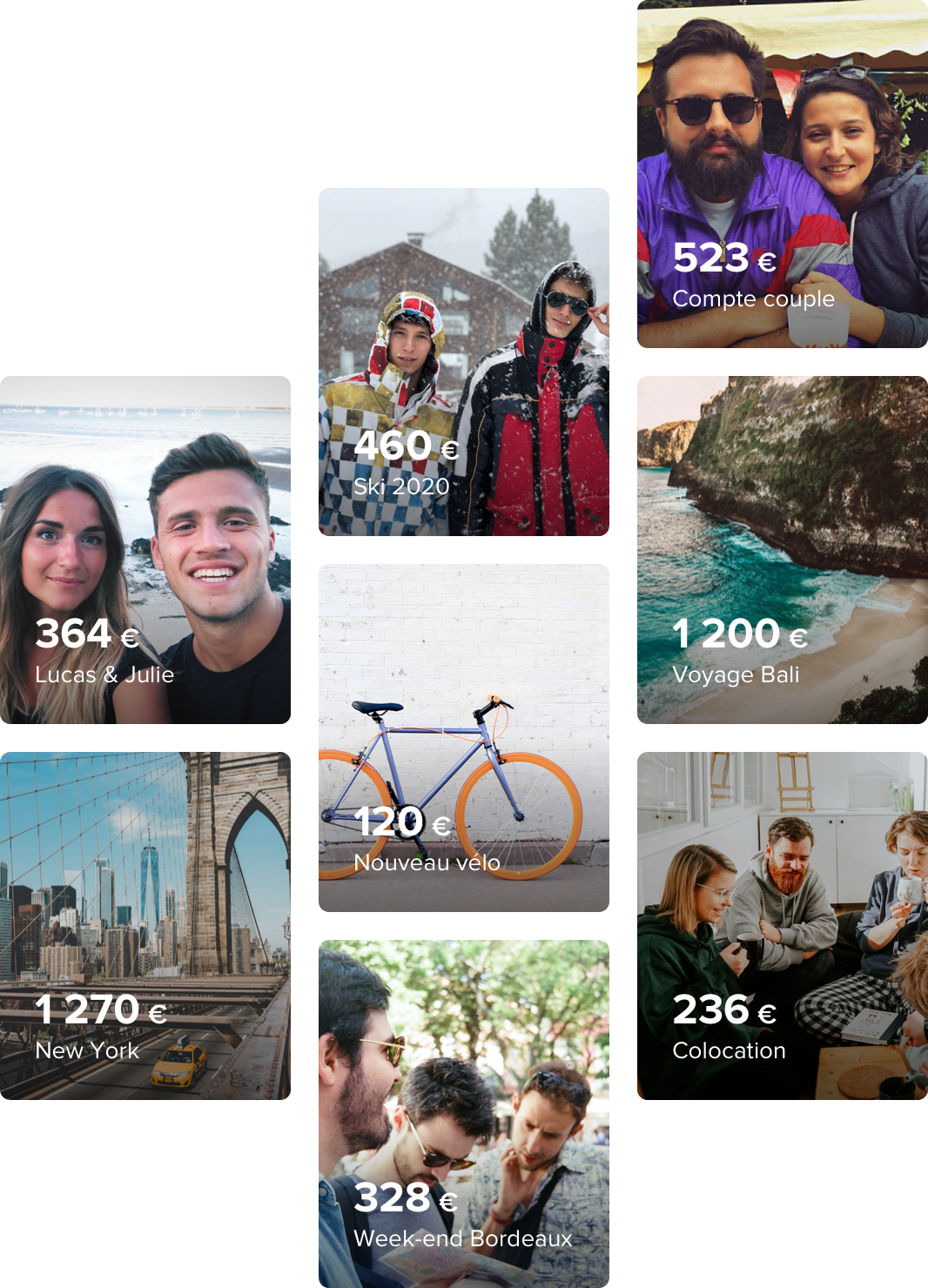 All your money pots,
commission-free
Completely free, and so much more convenient
Birthdays, weekends away, bachelor(ette) parties, leaving parties and for all the events that matter, take full advantage of our famous money pots with commissions reduced to 0%, i.e. an average annual gain of 15€ for occasional money pot users.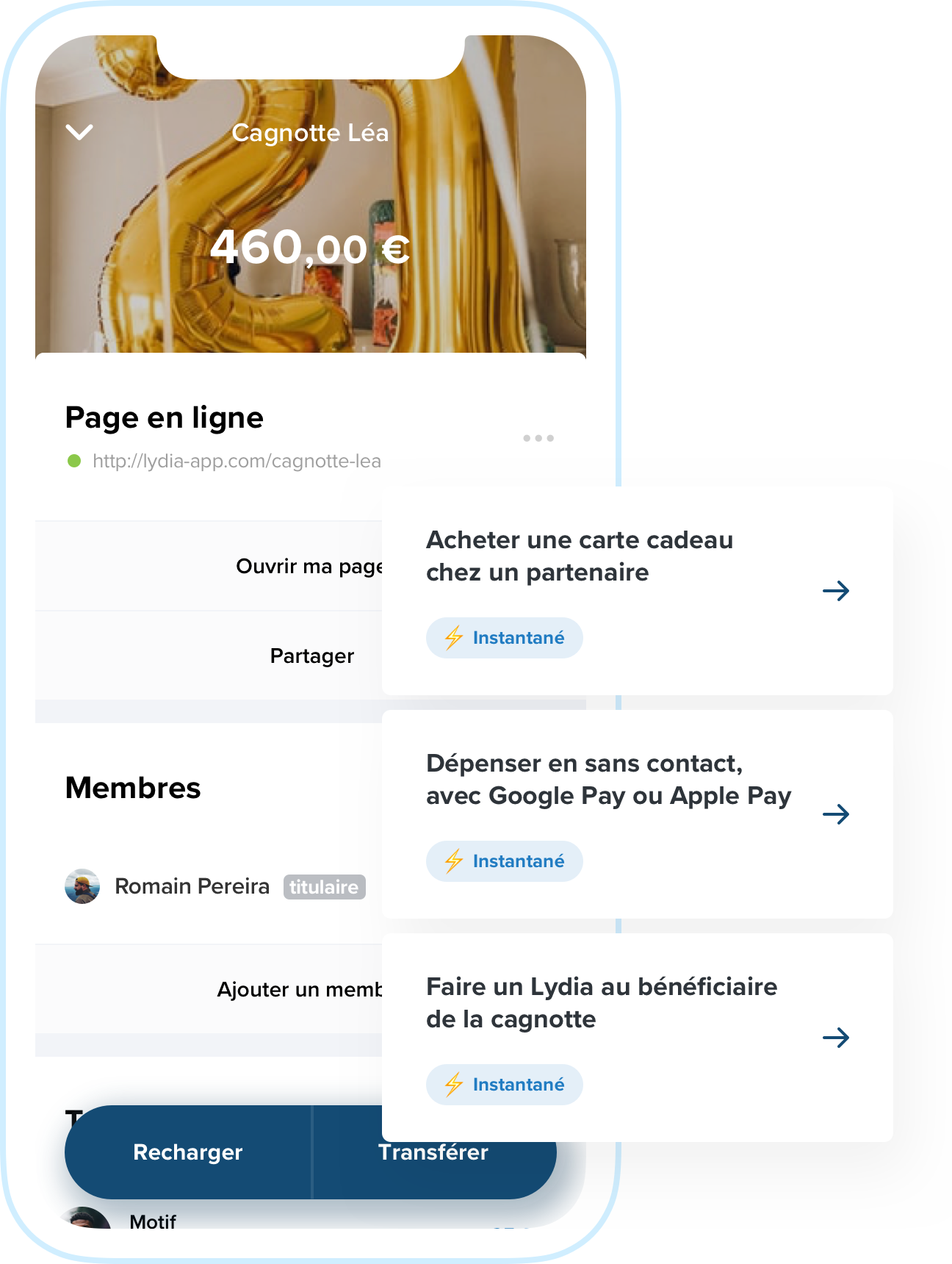 Transactions abroad,
with no commission
0% on your spendings and withdrawals outside the Euro zone
Forget untimely commissions and small lines at the end of the contract.
Lydia payment methods can be used worldwide without any commission, on payments and withdrawals.